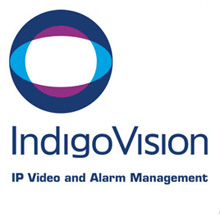 Paul Smith brings over 10 years of experience of managing sales teams in the IP video sector
IndigoVision is delighted to announce the addition of Paul Smith, as Senior Vice President, United States, to its executive team.
Paul, who was previously responsible as Vice President of Sales and Marketing at DVTel, comes with over 10 years experience of managing sales teams in the IP Video sector.
"I have known Paul since 2004 and am delighted that he is joining us to lead our American sales team" commented Marcus Kneen, IndigoVision CEO, "Paul brings extensive sales leadership experience in the US market, particularly in our focused sectors. We have high ambitions to grow revenue significantly in the US and by bringing Paul on board, I believe we have the right person to lead the team."
Paul Smith added: "I have been following IndigoVision for a number of years and have had high regard for their strong reputation for innovative products. The US market has shown an ever strengthening commitment to IP Video Security and I'm excited to join IndigoVision's growing team in North America to help capture more of that business".
Before joining DVTel, Paul was a founder and Chief Operating Officer of DSET Corporation, a leader in network management development software, and led annual sales revenue from start up to $50m.
The addition of Paul to the US team follows on from several new recruits to the IndigoVision Sales and Support team in North America, where the IP Video Security market is expected to grow strongly in the coming years.
Download PDF version