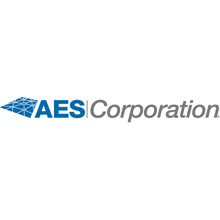 Jim has over 20 years of sales, product management, and business development experience in the security industry
AES Corporation, the leading manufacturer of private wireless alarm communication networks, is pleased to announce the appointment of Jim Lynch as the Company's new Regional Sales Manager based in Massachusetts supporting customers in the Northeast US/Canada area.
Jim joins AES with more than 20 years of sales, product management, and business development experience in the security industry. He has a highly successful track record in several areas including territory sales management, new product development, development and implementation of vertical market programs in both commercial and government sectors, and strategic planning.
Jim will be responsible for supporting existing customers and developing new business within the area. He will focus on providing expert sales and support to AES-IntelliNet® network alarm dealers and contract central stations. His immediate plans encompass building upon relationships and helping customers grow their business.
In addition, Jim will be the primary contact for the AES-Security Products business unit which includes new business and product development for the Federal and Military markets. He will be working directly with customers, engineers, and architects to develop ruggedized products for residential alarm, alarm communication, and overseas building security applications.
"Jim's sales and technical background in the security and communications industry combined with his knowledge of and passion for AES products makes him the obvious choice for this role," said Bill Kieckhafer, President & COO, AES Corporation. "As the Company continues rapid growth and moves in a new direction, this is the perfect time to bring Jim onboard in support of carrying out our initiatives."
Mr. Lynch has been an active participating member with many organisations including the Security Industry Association (SIA) Government Relations Committee, the IP Institute, American Society of Industrial Security (ASIS), and the Babson College Alumni Association. He graduated with a Master of Business Administration (MBA) degree from Babson College in Wellesley, MA.
"I am very excited about this newly created position at AES," said Lynch. "My previous experience with the Company in a product management role gives me an in-depth understanding of the Company's product line and familiarity with the security, fire, and life safety marketplace. I look forward to helping the team keep its commitment to delivering the most reliable communication solutions available, using AES-IntelliNet patented technology."
Download PDF version
Download PDF version