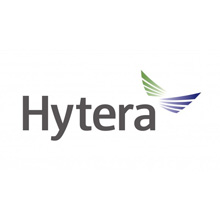 The DMR solution provides clearer voice communication along with longer communication distance
Dhaka police of Bangladesh has completed the initial phase of upgrading the analogue communications system to digital one by adopting Digital Mobile Radio (DMR) solution provided by Hytera. It is part of Bangladesh Police's effort to bring all the police stations across the country into the network to ensure safe and efficient communication among them.
With the DMR system, the police can now enjoy clearer voice communication along with longer communication distance. Versatile call types, including individual call, group call & all call, and text message are available for the police in daily communication like mobile phones. It also saves money for the police as there is no need to pay money to make phone calls. In the previous analogue system one can easily hear conversations of others over their radios, which is no longer a problem for the DMR system for its advanced encryption. The IP57 protection of Hytera DMR terminals further ensures reliable operation in harsh environments.
In the first phase, all the superintendents of police and inspectors under the districts have been provided with Hytera DMR handsets to make communication among them. On-duty police officers of each police station have also been equipped with the handsets to replace the analogue radios. Up to now, over 2300 Hytera DMR units, including portable, mobile and repeater, have been delivered to introduce the system in 15 districts of Dhaka range.
"As pilot project, we have already brought 15 districts among 17 of Dhaka range under the DMR system replacing analogue one to maintain secrecy and clear communication among us," Said Superintendent of Police Rofiqul Hassan Ghani of Telecom, "After successful completion of the pilot project, all the police stations across the country in phases will be brought under the DMR system, The system has already been set up in 15 districts except Dhaka and Shariatpur and it works beyond our expectations."
Download PDF version