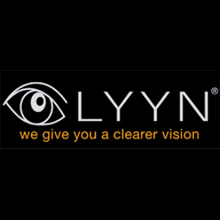 LYYN is providing its security services to Birmingham City Council in UK
LYYN has recently delivered its first real-time video enhancement unit (LYYN Hawk Portable) to Birmingham City Council. The LYYN Hawk Portable unit can be connected to any one of Birmingham City Councils' vast array of different CCTV cameras that are used throughout the city and its boundaries. The customer chose the LYYN Hawk Portable as it can easily be relocated and installed into any one of Birmingham City Councils main control rooms or even utilised externally in mobile CCTV applications.

Birmingham City Council has always been proactive in seeking leading edge technology that has obvious benefits to the people & businesses of Birmingham. The LYYN unit enhances vision and thereby enhances protection & safety, making the operators decision processes that bit quicker and more accurate when poor lighting or poor weather conditions prevail. Following a one month trial at Birmingham City Council the Hawk Portable had made a significant improvement to real time video in poor light and rainy conditions. So the first unit was bought from LYYN. In the coming months the LYYN unit will have many more opportunities as the weather in the UK gets progressively worse.

"We purchased the LYYN unit because we were impressed with the enhanced images it was able to achieve in poor lighting and weather conditions" said Peter Ryans of Birmingham City Council."This is a very significant and very important order for us in the UK's surveillance market and we hope that by working together with partners like Birmingham City Council LYYN will be able to demonstrate and show added value to many other new customers in similar vertical markets" said Bengt Sahlberg, President of LYYN.
Download PDF version