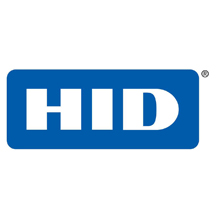 HID will meet OEMs, system integrators and security managers to discuss the secure identity challenges
HID Global, trusted leader in solutions for the delivery of secure identity, recently announced it will showcase its world-class products and solutions for migrating to higher security physical access control at next week's Skydd 2012, Security, Fire and Rescue Expo in Stockholm. In addition to announcing the latest additions to its award-winning iCLASS SE platform that provides the highest level of security, privacy and portability, the company is also organising a high profile end user event about convergence: All-in-One Access Control: Are You Ready?
"Given its scope and importance in northern Europe, we are delighted to be attending Skydd 2012," said Volker Kunz, director of sales Europe with HID Global. "We will be showcasing a full spectrum of our technology, products, solutions and services to highlight our unrivalled electronic access control solutions for projects around the world."
"We will be on-hand to meet channel partners, end users, OEMs, systems integrators and security and IT managers to discuss the secure identity challenges they're faced with at work and how our future proofed products can help them."
Philip Hoyer, from HID Global's strategic innovation team will open HID's high profile end user event, which will examine the subject of convergence. The session on Tuesday 18 September, between 2.00pm and 5.30pm in conference room K23 will be facilitated by Åke Norrby, physical security professional, Coor Service from Management Group AB.
Speakers include:
Robert Jansson, end user and consultant business manager,
Spencer Marshall, senior sales manager EMEA (Physical Access Control)
Philip Hoyer, director, strategic solutions
Christian Reuther, secure identity services team
Tom Widegren, regional sales, finance,
Kjell Andersson, key account manager enterprise, NORDICS
"Our end user event, "All-in-One Access Control: Are You Ready?" explores the pressing need for business to bring together the ability to work from the office and from the cloud," said Philip.
"This requires the traditionally separate domains of physical and online security to combine to deliver a single access solution. This is the foundation of 'convergence' and our debate: one corporate policy, one converged credential and one audit log.
"We are well-positioned to organise this cutting edge debate because we have been pioneering solutions in this field for some time and Skydd provides a superb opportunity to invite high profile specialists to bring their expertise and curiosity so we can share our knowledge and learn from one another."
HID Global will demonstrate its extensive suite of technologies, products, solutions and services in Stand A05:38. Key demonstrations include:
Philip Hoyer, from HID Global's strategic innovation team will open HID's high profile end user event, which will examine the subject of convergence

iCLASS SE® Platform Solutions for Mobile Access: Demonstrations of HID's iCLASS SE platform that enables the use of digital credentials on near field communications (NFC) smartphones while delivering increased functionality and unprecedented levels of security. The platform includes field-programmable readers as well as multi-technology microprocessor cards and smart cards including HID's new standards-based iCLASS Seo credentials that are portable to NFC smartphones and other mobile devices. The SESAME award-winning iCLASS SE platform solutions have been successfully piloted at Arizona State University in the United States.


HID Secure Identity Services: A comprehensive suite of services to help customers address every aspect of requirements for cards and digital credentials for mobile access, including managing the daily flow of ID card badge requests, large-volume re-badging projects, and combining multiple technology platforms onto one credential. This area will launch our demo online portal which includes mobile credentials.


Next-generation Networked Access Control Solutions: Next generation EDGE EVO and VertX EVO™ IP-enabled access control solutions for fully distributed intelligence and decision making at the door. The open and scalable platform provides the most extensive access device system with enhanced security features, superior performance and future upgrade options. It includes a Developer Tool Kit equipped with OPIN API for both migration from EDGE® and VertX® controller technology and new development using the latest platform.


FARGO® Card Personalisation Solutions: most comprehensive range of printer/encoders for custom card personalisation, from creating high-quality colour photo IDs to encoding smart cards. Solutions include Direct-to-Card (DTC) and High Definition Printing™ (HDP®) printer/encoders. Printers demonstrated during the show include: FARGO HDP5000 and DTC1000.


Identity Assurance Credential Management System Appliance: Looking to future technology for PC security, HID Global will demonstrate its latest identity assurance solutions, including its 'One Card' solution for converged access and the convenient, 'out of the box' HID's ActivID® Credential Management solution.


From parent company, ASSA ABLOY's Aperio™ wireless lock technology: Aperio™ wirelessly integrates mechanical locks into new and existing access control systems for easy and cost-effective system expansion, making it the most widely available wireless solution for integrating additional doors via online and offline devices, suitable for integration with HID Global technologies and controllers. Aperio™ supports high and low frequency RFID technologies from HID including HID PROX and EM410x and high frequency iCLASS , NFC, Mifare® and DESFire®. The online devices are compatible with HID Global's new VertX EVO networked access controller.
Download PDF version
Download PDF version