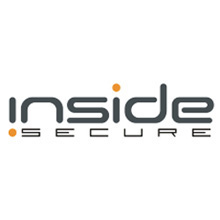 INSIDE will run three demos that combine a high-security VPN with secure authentication
INSIDE Secure
, a leader in embedded security solutions for mobile and connected devices, announces it will demonstrate its secure VPN (Virtual Private Network) client at
Mobile World Congress
, Feb 24 – 27. INSIDE Secure VPN provides the highest level of protection for the most demanding enterprise and government data - the target of the ever-increasing amounts of mobile malware.
INSIDE will run three demos that combine a high-security VPN with secure authentication, using well-established security technologies that have been deployed in over 100 million devices.
The first demo is the INSIDE Secure developed mobile software VPN on a Tizen device. INSIDE has made its market leading mobile VPN client available on this new operating system. INSIDE brings the first VPN client combining FIPS-validated crypto and suite B to the Tizen ecosystem.
The second demo shows how to harden the mobile VPN solution by running Symantec VIP one time password authentication inside a Trustonic Trusted Execution Environment (TEE), leveraging the hardware protection provided by ARM TrustZone. One Time Password (OTP) solutions such as Symantec VIP are the most common form of two-factor authentication. This mobile VPN solution protects enterprise and government data from software attacks. INSIDE is the only security technology firm to offer a VPN client with heightened security that is based on ARM TrustZone. For organisations looking to support the rising number of employees connecting remotely, INSIDE leverages Trustonic and Symantec technologies to perform a high-security two-factor authentication suitable for government and corporate needs.
The third demo is a secure VPN protected with a secure element. It protects sensitive data from both malware and physical attacks, bringing an additional layer of security. The authentication is run in an applet inside the secure element. By combining its security expertise in hardware and software, INSIDE can offer the highest security needed to protect critically sensitive enterprise and government data.
"In the face of increasing malware
attacks and other threats, INSIDE
is quickly leveraging the latest
technologies to secure data from
enterprises, governments and
end-users"
"INSIDE is pleased to be demonstrating its wide security offering at Mobile World Congress 2014, the biggest event in the mobile industry,"
said Simon Blake Wilson, executive vice president of the Mobile Security Business Division at INSIDE Secure.
"In the face of increasing malware attacks and other threats, INSIDE is quickly leveraging the latest technologies to secure data from enterprises, governments and end-users. INSIDE provides all the layers of protection at the hardware and software level customers need."
"Enterprises need no longer compromise between the user convenience of employee owned devices and the protection of business information",
said Olivier Leger, executive vice president of Sales and Marketing of Trustonic.
"Our

"With the majority of businesses now allowing their employees to access corporate networks from mobile devices, it introduces a higher risk of malicious attacks and compromised data," said Nicolas Popp, vice president, Identity and Authentication, Symantec Corp. "By using the INSIDE Secure mobile VPN app with Symantec VIP two-factor authentication inside the hardware-backed TEE environment, businesses can offer the convenience and productivity that their employees are requesting without sacrificing security. With the increasing reality of a company experiencing a data breach, businesses cannot afford to cut corners on protecting their corporate data."

Mobile malware threats increased by 163 percent in 2012. 95 percent of all threats were targeted at Android.
Download PDF version