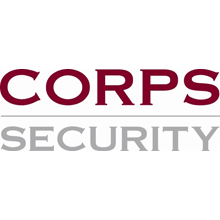 Smart Reporting is achieved through constant end to end communications between ARC and alarm system
Corps Security
has become the latest company to partner with
WebWayOne
in order to enhance the security offering of its Glasgow based Monitoring Centre. Corps Security's use of Webway's Smart Reporting architecture negates false alarm, user error and faulty signalling issues.
"When purchasing a monitored alarm system, customers are buying the confidence that a confirmed alarm will be received by our alarm receiving centre in the fastest possible time," commented Eric Roberts, Business Development Director at Corps Security. "A key advantage is that the WebWay products have been tested to LPS1277 Issue 3, meaning we can be certain the signalling meets all insurance requirements and industry best practices. The ability to include automatic stepped up polling on the secondary path should the primary fail means Corps Security customers will be secure in the knowledge that their premises are monitored to the highest level."
"In addition to the LPS 1277 certification, we are particularly impressed with the WebWay Smart Reporting architecture. WebWay systems are able to filter out short line faults and do not generate unconfirmed events which demand unnecessary key holder visits out of hours."
Smart Reporting is achieved through constant end to end communications (polling) between the ARC and alarm system. A line cut prior to, or within the set period of the system, will result in a confirmed alarm when combined with an unconfirmed Intruder Alarm or a second line fault. Short period failures are added to the statistics for the connection without interrupting the user, enabling all parties to identify sites that are operating below the availability thresholds described in EN50136.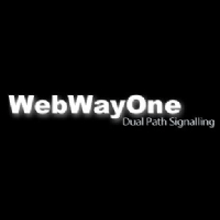 Corps Security's use of Webway's Smart Reporting architecture negates false alarm and faulty signalling issues
Through the Smart Reporting architecture, Corps Security will be able to provide its customers with real time statistics on every path of every system purchased. The availability calculations obtained in these statistics provide a clear measure of performance and identification of fault cause, enabling quick action to return to correct operation; mitigating future risk and false alarms.
Chris Carter Brennan comments "We welcome Corps Security to the ARC partner base at WebWayOne. All WebWay products use the same LPCB and CPD approved hardware platform making installation and maintenance the simplest on the market. All products are upgradeable enabling installers to enhance signalling for customers as their risk changes, or re-use products in alternative sites. WebWay Smart Reporting is a unique feature that provides our partners with efficient alarm handling at the ARC. Our system design adds functionality that minimises false alarms and improves the management of the alarm transmission system."
Download PDF version