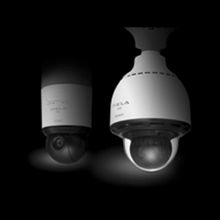 Sony provided the surveillance solution to city of Oulu in northern Finland for better security management
With 137, 000 citizens, Oulu is the largest city in northern Finland and has become known as an international hub for advanced technology, especially in IT. The economy is strong, and further investments are being made to develop business and infrastructure. Naturally, the administration in Oulu has an important responsibility in ensuring citizen safety. This is partly done through the strategic use of video security throughout the city and over the years more than 550 analogue cameras have been installed. Oulu and two neighbouring cities, Rovaniemi and Kuusamo, have established a joint contracting ring called ePS, creating a co-operation to ensure better efficiency, overview and management of the security.

Customer challenge

The former video security system in Oulu was hard to maintain with 550 separate cameras operating and no one sure when each camera was bought and who had user rights of the whole system. There was also no easy way for remote use and support if someone needed help with recordings. The video security had become a wild jungle. As ePS cities had faced similar challenges with video security and shared similar ideas of the solution needed, they decided to use ePS cooperation.
Sony Solution

ePS cities studied several different solutions and setups tendering process was planned carefully with detailed technical and functional specifications, including a web browser interface with user management capabilities. During the planning process it became clear that a network camera solution was a good way to overcome Oulu's disadvantages. With this in mind, the solution would require the installation of new equipment, user management and maintenance with monthly payment per camera. It was also a key factor to have one supplier that could handle and maintain the whole system.
Results
The agreement entailed maintenance on new cameras and servers, as well as delivery and product upgrades
ePS cities signed a three-year service agreement with Nordic LAN & WAN communication during the summer of 2009. The agreement entailed maintenance on new cameras and servers, as well as delivery and product upgrades. Sony Professional and Nordic LAN & WAN cooperated to deliver the solution to Oulu; one integrated network camera solution managed by one supplier so administration could focus on delivering the best service to its citizens.

In a year from signing the contract, over 300 new cameras have already been installed in the ePS cities in various locations and for various purposes. For example, through this innovative solution the ePS cities can now monitor entrances to buildings as the door bell rings from the comfort of a computer with the ability to open the door even from another building. Users have been really satisfied with the ease of the solution. If a user requires a new camera the whole service to provide this only takes four weeks including the site survey, planning, installation of equipment, user management and training. The overall feedback has been positive with cameras bringing safety to the citizens and employees.
Download PDF version
Download PDF version