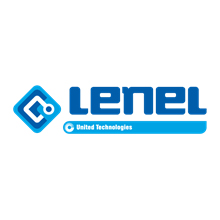 The new program meets changing training and educational needs of the company's value-added resellers
Lenel Systems International, a leader in access control security, recently announced it has made enhancements to its Lenel Certification Program. The improved program makes it easier for customers to register for training, take job-specific courses, save money, and earn continuing education credits. Lenel is a part of UTC Building & Industrial Systems, a unit of United Technologies Corp.
The new program aligns with Lenel's growing product portfolio, including Interlogix products, and meets the changing training and educational needs of the company's Value-Added Resellers.
"This new program is a smarter, more efficient and focused way to achieve the knowledge, skills and abilities that consultants and integrators require," said Michael Navaroli, vice president, Lenel Global Services. "It's our way of elevating the education experience and encouraging excellence from our partners."
New features of the Lenel Certification Program include:
A streamlined registration via a new training portal within the Lenel Partner Center
The opportunity to achieve certification levels while focusing on job- specific courses and eliminating requirements outside the concentration area
The ability to earn International Association for Continuing Education and Training accredited units that apply to other industry and professional associations, licenses or college-level credits
The option to purchase fixed-price Lenel Learning Credits in bulk and save them for future training
The new training portal also provides information about previous and current course work allowing individuals to see what courses are needed to earn advanced-level certifications and download certification logos for use on emails and resumes.
"There will be no service-level changes in the ability to contact the Lenel technical support team for existing students with valid legacy certifications," Navaroli said. "The Lenel Certification Program, one of the first in our industry, has been evolving for more than 15 years. We hope this new program will continue to exceed the expectations of our customers."
Download PDF version