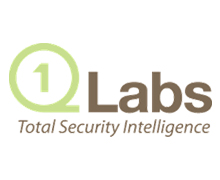 Q1 Labs CSO to speak at a presentation titled, "When Refrigerators Attack! The Importance of Critical Infrastructure Security"
Q1 Labs, the global provider of total security intelligence solutions, announced that Chris Poulin, CSO of Q1 Labs, will be presenting at the upcoming RSA Conference Europe 2011 outlining the growing threat against critical utility and energy infrastructure, including emerging smart grids.
In a presentation entitled "When Refrigerators Attack! The Importance of Critical Infrastructure Security," Poulin, who spent eight years in the U.S. Air Force managing global intelligence networks and developing software, highlights the recent attacks, threats risks and best practice technique to reduce risk.
"For the past 40 years, companies - especially energy and utilities - have focused their energy and budget on protecting physical assets with physical tactics," explains Poulin. "But with the continued adoption of smart meters, and the eventual goal of a full-blown smart grid, everyone, from IT administrators to end users, are faced with a daunting task - acquiring the necessary security measures to protect their networks from new forms of attacks with potentially fatal results."
According to a recent Ponemon survey, energy and utility companies dedicate approximately 10X the budget to physical security than they do IT security - a serious oversight for those approving security spend. This also highlights a glaring disconnect between the executives and IT administrators with energy and utility companies, whereas the executives are not providing IT with the proper tools to protect their networks.
Poulin adds, "The purpose of this conversation is not to prevent the building of a smart grid, but rather to advocate that energy and utility companies have the proper security controls in place to prevent such attacks, and to educate consumers of smart energy technology of new threats against devices that haven't been considered targets to date."
RSA Conference Europe 2011 will take place from 11th to the 13th of October in London and provides a comprehensive forum to learn about the latest trends and technologies, get access to new best practices, and gain insight into the practical and pragmatic perspectives on the most critical business issues.
Poulin will be speaking on 12th October.
Download PDF version
Download PDF version