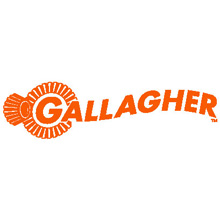 Gallagher's new Command Centre v7.00 ensures the security team sees exactly what they need to see on screen
Gallagher, a well-known leader in the security industry has released its latest product Gallagher Command Centre v7.00. Gallagher's Command Centre v7.00 security integration platform (previously Cardax FT) capitalises on its highly customisable and configurable capabilities. The new client ensures the security team sees exactly what they need to see, sized and placed on screen exactly where they want it. From alarms management, to general monitoring and control; from Challenge to cardholder administration, the information the security team needs is provided seamlessly and in context, exactly as they have designed.

The product launch will be accompanied by events across the UK where end users, channel partners and consultants will have a chance to see demonstrations and an opportunity to interact staff and products.
Each event will be supported by Gallagher's integration partners Aperio,
Nedap
,
Sagem
and
Salto
. Director of Advent IM Mike Gillespie will be the opening speaker, discussing the logic and benefits behind integrating security systems with other systems. Advent IM is UK's leading independent holistic security consultancy, and will be able to offer real insight and show businesses how the benefits exceed cost saving.
"
I am very excited to have the opportunity to extol the virtues and significant benefits of integrating security into other systems, such as Building Management Systems. I hope to show that the opportunities are not limited to simply cost saving and that the holistic approach should be a business imperative,
" said Mr Gillespie.
Gallagher Security Product Manager Trish Thompson will also be present at the events to present the product. Gallagher Command Centre v7.00 is about "
the control room and managing, monitoring, and controlling security within a site,
" said Ms Thompson. "
This version introduces the ability for you to put in front of your operators the particular information they need to see to manage the task in front of them,
" she said.
With an in-built and intuitive user interface design tool, high resolution multi-monitor workstations have more power than ever before. Operators can create or adjust screen layouts in minutes with previews updating as they work. No specialist skills are needed, and the job is done in minutes not hours. Operators are able to mix and match information from different sources, and filter the content to provide operators with real situational awareness. Everything they need and nothing they don't, Command Centre is customisable right down to an individual's role, providing targeted information at the operators' fingertips.
Along with Gallagher Command Centre v7.00, Gallagher recently introduced durable and highly secure T series readers. The T series reader range supports the latest version of the Mifare DESFire format, DESFire EV1, which offers flexible control of card data along with high card security.
"
Gallagher T series readers and Command Centre v7.00 software are a powerful combination," explained Ms Thompson. "The readers have the ability to download new code over the network. This means we have high speed protocols between our control panel and our readers; we can put new features at the door without any requirement to replace hardware.
"
Download PDF version