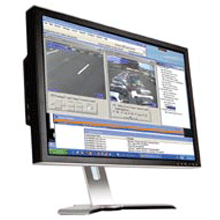 Pelco network video recorders integrate with the Cardax FT Command Centre access control platform
Pelco, Inc.
by
Schneider Electric
and
Gallagher Security
have announced the successful integration of Pelco network video recorders with the
Cardax FT Command Centre access control platform
offering end users a true, fully featured bi-directional interface.
Following more than a year of collaborative research and development between the two companies the integration of the Cardax FT Command Centre software and Pelco Endura network video recorders allows alarms or other signals generated by Cardax to activate and control Endura video recorders for an instant view of security incidents. Likewise, Endura video recorders with motion-sensing capabilities can produce an alert through the Cardax platform to a security station.
"Our continuing collaboration with Gallagher Security Management Systems demonstrates the Pelco commitment to be a true Open Systems Provider through our Partner First Programme,"
said Stéphane Lantoine, Pelco Business Development Manager EMEA.
"We are excited about this integration, as the Cardax FT Command Centre gives our customers a scalable option for IP recording, with the flexibility to incorporate future technological advancements."
Gallagher Security General Manager, Curtis Edgecombe, explains:
"Gallagher Security is constantly searching for third party partners who can help us offer a quality solution for our end users via our Compatible Technologies Programme. This partnership not only enables integration with the advanced video surveillance solutions by Pelco, it also enhances the future capabilities of the Cardax FT system and its value in the marketplace."
Download PDF version