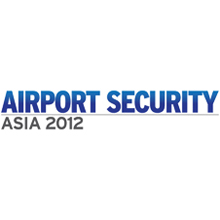 Airport Security Asia 2012 will discuss security related issues post 9/11
If aviation security personnel fail to pay attention to the experiences or make too quick an evaluation, a terrorist attack the magnitude of 9/11 could happen again, says Subagiyo Basiran, General Manager, at Jakarta's Soekarno - Hatta International Airport. "What we have to do is we have to think and think out of the box. We have to go a little bit further away from the security matter. I thought that 9/11 would not happen, if we had rules in Air Traffic Services."

Examples of these rules are: "Any flight which is not on track without specific reasons must be regarded as a suspected target in security. So, we have to think hard to face 2021, by analysing a lot of things for protecting the safety of air transportation," he says.

In order to prevent this from happening perhaps aviation security training should be extended to non aviation security personnel, such as airline staff, ground handling, aircraft cleaning companies and others that they can be supportive element to airport security.

Mohammad Marabha, Aviation Security Director for the Civil Aviation Regulatory Commission of Jordan, explains that although 9/11's shock had an effect on promoting aviation security training, however is so important for all of us to keep up the momentum by being proactive rather than reactive, this can be achieved by close follow ups to new and emerging threats and then providing the adequate training for mitigation. Both Subagiyo Basiran and Mohammad Marabha will be speaking at Airport Security Asia 2012.
Download PDF version