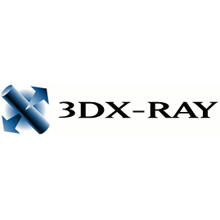 The SVXi systems will be used as a part of a project to secure entrances
3DX-RAY
, the x-ray inspection specialist, has announced recently that it has signed a new £1,460,000 contract to supply four of its SVXi small vehicle x-ray inspection systems to a customer in the Middle East. The SVXi systems will be used as part of a project to secure entrances to a city that has recently been under threat from terrorist activity. The threat of insurgents and IEDs is still prevalent and each system will be deployed at a major city entrance on a randomly rotating basis. This mobility is one of the key strengths of 3DX-RAY's SVXi system, and is one of the main reasons why they were selected. By not being deployed in any one location the four systems will ensure that the security operation will be more unpredictable, making it more difficult for insurgents to go undetected.
The SVXi small vehicle x-ray inspection system is a rapid deployment, mobile x-ray system that can be set up and operational in under ten minutes. As a result the SVXi system can increase throughput in a wide range of security applications such as Customs & Excise, public events and conferences and can also be deployed in EOD incidents to scan suspect vehicles. The system can produce a detailed x-ray image of an entire vehicle (up to the size of a transit van) with resolutions below 1mm, increasing the probability of detection and reducing false alarms.
Designed for maximum flexibility, the SVXi can be mounted on a wide range of transportation from sophisticated multi-terrain vehicles to low cost motorised trailers. 3DX-RAY's innovative system can be quickly deployed, operated and then moved on - producing the image without ever having to touch or move the suspect vehicle - crucial for a safe threat detection operation.
Vincent Deery of 3DX-RAY, said:
"This is another significant contract win for the company and it demonstrates the investment we have made in developing our x-ray technology beyond the industry norms. It also shows the continued demand for our novel x-ray inspection solutions. The SVXi system is especially powerful when looking for very fine details in vehicles which would just not be possible when using other equipment without the resolution that the SVXi offers."
Download PDF version