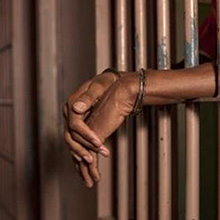 LILIN IP cameras are installed in Keelung Prison's corridors, outdoor perimeters, hallways, and dining areas
Background
Taiwanese prison leverages LILIN IP surveillance cameras for enhanced security. Keelung Prison opened in 1960 situated in northern Taiwan, the facility accommodates nearly four hundred long-term prisoners. Video surveillance cameras are essential in providing security in correctional facilities and prisons. Keelung Prison needed to monitor corridors, cells, stairwells, hallways, as well as areas where inmates are escorted. The surveillance systems also had to be simple enough to be operated by non-technical personnel.
Solutions
In order to achieve the desired improvement in video surveillance, Keelung Prison opted for a significant surveillance system upgrade. To effectively monitor inmate activity in such high risk environment, LILIN IP cameras IPR7338s and IPR732s are installed in Keelung Prison's corridors, outdoor perimeters, hallways, and dining areas. To protect prisoner privacy, a video mask is available to cover the restroom area with the area of privacy mask set according to the size and position for CCTV viewing.
Benefits
Surveillance cameras provide continuous coverage of an entire prison facility while guards cannot be everywhere at once. With LILIN digital surveillance systems, authorised users are able to access the footage remotely over the Internet. Constant presence of surveillance camera helps guards/officers to spot suspicious inmate activity.
Download PDF version