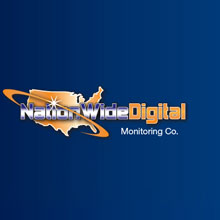 NationWide Digital Monitoring opened the new office to better serve its growing dealer network
NationWide Digital Monitoring Co. is excited to announce the opening of its new regional sales office in North Carolina to better serve our growing dealer network.
The Freeport, NY-based alarm monitoring company has promoted Central Station Training Manager, Michael Davis, to the position of Regional Account Manager to oversee all operations at the new office. In his new role, Michael will be working closely with NationWide Digital's existing security dealers as well as developing new dealer relationships. NationWide Digital will be offering its dealer's a more hands on approach to assist with their business development and sales & marketing needs. This will also include the expansion of NationWide Digital's dealer program, Security Doctors, in the southeast region. Michael will serve as NationWide's representative to all local alarm associations in the southeast.
Michael has more than 10 years of experience in the security industry and has played an integral role in the training and management of the company's CSAA-Certified, Five Diamond UL-Listed central station, located outside of New York City.
"Michael Davis has been an important team member at NationWide Digital, particularly in training our expansive network of security dealers and imparting the skills and resources necessary to excel in their respective businesses," said Howard Avin, VP of Sales & Marketing at NationWide Digital. "We are proud to have Michael on our team and we look forward to supporting him in his new role at our North Carolina office."
At the new office, Davis will provide assistance to new and existing security dealers who rely on NationWide Digital to provide 24-hour alarm monitoring services to their customers across North America. Davis will also provide assistance to authorised dealers in the Security Doctors Dealer Network to further build brand recognition in the region.
"I am grateful for the opportunity to expand my role in assisting dealers of both NationWide Digital and Security Doctors," said Michael. "Opening our new office in North Carolina will provide better support to our dealers in the South, while driving growth in new markets. I plan to visit with all dealers in the region over the coming months to discuss how NationWide can play a more integral role in their growth and development."
"As we continue to become one of the nation's largest and oldest central stations and with the growing success of our dealer program, Security Doctors, it is critical that we maintain one on one relationships with our dealer partners and understand that each individual dealer has different needs that we have to meet." said Aaron Wahrsager, President & CEO. "We are only as good as our people, and we know that Michael will continue to be an excellent resource to our dealers and our team. Additionally, the closer we can work with our dealers the faster we can expand our offerings and level of service to drive success. Our objectives are focused on dealer education programs, expanding interactive services to broaden sales base, and ultimately drive growth for all dealers."
Download PDF version