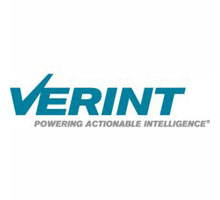 Nextiva IP Video Management platform from Verint Video Intelligence has upgraded security at Eastman
Verint Systems Inc. announced that Eastman Chemical Company is benefitting from its use of the Nextiva IP Video Management platform from Verint Video Intelligence Solutions. Eastman Chemical Company uses the robust physical security solution integrated with technologies from EMC and Orion Systems Group to further its focus on and commitment to securing people, property and assets.

Eastman is a Fortune 500 manufacturer of chemicals, fibers and plastics with approximately 10,000 employees and 17 manufacturing locations worldwide. To comply with the Department of Homeland Security's Chemical Facility Anti-Terrorism Standards (CFATS) and its own focus on safety and security, the organisation invested in Verint's Nextiva IP video platform, along with EMC storage, for use across its corporate headquarters inKingsport,Tenn.

To meet stringent security requirements for its manufacturing facilities inJefferson,Pa.and Longview,Texas, Eastman sought a powerful, reliable and highly scalable physical security solution combining cutting-edge IP video technology with an advanced storage platform. Based on the success of the Verint-EMC solution at its headquarters, Verint, EMC and Orion Systems Group emerged as the ideal technology providers to meet its needs. In October 2009, the company extended the technology across the two North American manufacturing locations to enable surveillance and perimeter monitoring capabilities. The implementation comprised Verint's Nextiva IP Video Management platform including video management software and encoders that leverage the EMC CLARiiON networked storage system.

"Verint and EMC have demonstrated that they work extremely well together, and both companies understand our security requirements. With their help, we set up a compatibility lab onsite to test different equipment in a production environment. The result was a stable and reliable solution that we have been very pleased with," says Keith Bennett, site security manager, Eastman.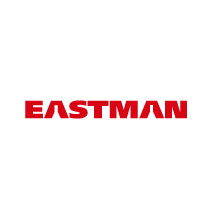 There would be a better security cover through the sceurity cover provided by Verint at Eastman premises
Adds Kirk Jones, Eastman's security technologist, "Ongoing support from Verint, EMC and Orion has been excellent. The team's data storage expertise and knowledge of the latest security technologies, practices and trends are extremely valuable, making them trusted advisors and partners."

Nextiva Video Management software, along with powerful video encoders, enable Eastman to capture high-quality video images, optimise bandwidth and storage utilisation, leverage flexible video search capabilities, and benefit from programmable video retention and storage. As a result, the organisation is benefitting from a more complete picture of activity and operations, and achieving lower total cost of ownership, and superior security and reliability.

The Nextiva platform performs in conjunction with EMC CLARiiON storage to continuously record and archive video data for viewing incidents in real time from virtually anywhere. Together, EMC and Verint improve management of video surveillance data from capture through monitoring, analysing, protecting, securing, archiving, and evidence authentication with a jointly engineered IP-based software solution.

"Verint is pleased to have worked with EMC and Orion to deliver the comprehensive, best-in-class Nextiva solution to enhance security and mitigate risk at Eastman," adds Debjit Das, vice president of global marketing, Verint Video Intelligence Solutions. "As a leading global provider of networked IP video security technology, we're committed to the ongoing development of solutions that help outstanding organisations, like Eastman, adhere to government and industry requirements, advance safety and security, and enhance the effectiveness of their operations."
Download PDF version