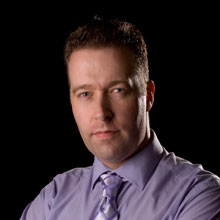 Tim has a wealth of experience working in communications and PR, particularly within the security industry
The
British Security Industry Association (BSIA)
has appointed its National PR Committee Chairman.
Tim Compston, from BSIA member company
RemGuard Visual Management
, will be heading the BSIA National PR meetings for the next 12 months, having been re-elected Chairman by the rest of the committee representatives last week.
The National PR Committee, attended by the BSIA communications team and a PR representative from each of the 17 sections, acts as a sounding board for industry-related PR messages and audiences. It plays a pivotal role in ensuring that the association and its members are working towards the same communications objectives. Tim's remit will be that of chairing the meetings and working closely alongside the BSIA's PR and Communications team to shape the strategic direction of Public Relations for the association.
Tim has a wealth of experience working in communications and PR, particularly within the security industry. Currently PR Manager at RemGuard and Group PR Manager for its parent company
AD Group
, he is now Chairman of both the BSIA's National PR Committee and the CCTV Section PR Committee, having served on it since its inception in 2005. Tim has 19 years' experience in Public Relations both in-house and also, up to Account Director level, working at a number of leading consultancies in England - including Communique, Stainforth and the PR arm of McCann Erickson - and in his native Northern Ireland. He is also a former winner of an Institute of Public Relations award for Best Trade and Technical PR campaign.
The BSIA warmly welcomes Tim's appointment. Amanda Beesley, PR and Communications Manager for the BSIA, commented:
"Tim's expertise and experience are great assets for the National PR Committee. Having successfully worked with him for the past 5 years in the CCTV section meetings, we are sure he will do an excellent job at heading the committee, and are really looking forward to working alongside him for the next 12 months."
Download PDF version