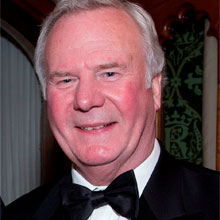 Security Institute is delighted to have two of its members, plus a member of its Advisory Board , honoured at the award
The Security Institute is delighted to have two of its members plus a member of its Advisory Board honoured at this year's Association of Security Consultant's (ASC) Imbert awards at a luncheon on the 13 June, in the presence of ASC chairman Allan Hildage, and two of the ASC Patrons, awards founder, Lord Peter Imbert and Lord James Bethell.
They received awards in two of the categories. In the ASC's Notable Person Award, Don Randall MBE and Baroness Ruth Henig CBE were jointly presented with the honour. Unusually, due to the high calibre of nominees the ASC took an unprecedented decision to award a joint prize in this category.
Security Institute Fellow Don Randall MBE was nominated for his on-going work on promoting security within the City of London as well as in his capacity as the national chairman of Project Griffin. Don is also the founder of the Safer Building Accreditation Scheme and sits on the Chartered Security Professionals' Registration Authority.
Baroness Ruth Henig CBE DL was previously chairman of the Security Industry Authority and chair of the Lancashire Police Authority and has championed police, community safety and security for a number of years. She joined the Institute's Advisory Board in July 2012.
Another Security Institute member and Chartered Security Professional Mike Bluestone CSyP along with the ASC's Chris Roberts, jointly received the award for Security Consultant of the Year. Mike Bluestone held the position of chairman of the Institute until recently. He is also Principal Consultant at Corps Security and is passionate about training and mentoring.
The Security Institute's newly appointed chairman, Emma Shaw CSyP commented: "The ASC Imbert prizes are well respected in the security sector, and we are grateful to the ASC for allowing the Security Institute to nominate recipients each year, alongside ASIS UK, IPSA and the BSIA. We are extremely proud that Lady Ruth, Don and Mike have been awarded and recognised by the ASC for their significant contributions to the security industry".
Download PDF version