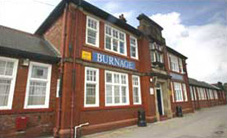 The Challenge
As parents become increasingly concerned about the safety of their children, schools are turning to the latest in CCTV technology to help provide a watchful eye. When Burnage High School in Manchester was looking to upgrade its CCTV installation to a modern digital system, they consulted experts Security Management Plus for advice.
Steve Clews at Security Management Plus said: "We've been involved in security in the education sector for nearly ten years and in that time we've seen a marked drop in classroom vandalism and bullying. The latest networked digital systems with instant image retrieval and multiple control points make monitoring hundreds of pupils throughout a busy school much easier than before.

The Solution
"We recommend the Digital Sprite system from Dedicated Micros because it is extremely easy to use without compromising on performance.
"Whereas in the past CCTV cameras would be set up outside the school gates and perimeter monitoring was often in place to help prevent out of hours problems such as vandalism and theft, most schools today are turning to monitoring systems that deploy most cameras within the school buildings. These are proving highly effective in combating the growing problems relating to daytime management issues such as property damage, general behavioural matters, truancy and bullying.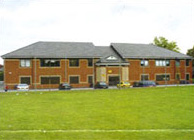 "At Burnage High, almost sixty cameras were installed across the premises enabling key members of staff to see exactly what is happening around the school without needing to actually patrol the grounds or corridors - networked CCTV is a good way for the teacher to 'be' everywhere at once.
Toufik Merzougui, financial manager at Burnage High continues: "We have found CCTV to be a highly effective preventative measure in terms of managing good behaviour across the school and reassuring parents that their children are in safe hands. Rather than being able to review situations using our old analogue system, we can now actively use the digital technology to prevent incidents happening. Truancy is a good example of this. Since playing back images does not affect or stop recording, we can instantly view an incident from any networked PC in school, quickly review it if necessary and then go directly to its location, to stop a pupil leaving the premises or break up a fight for example.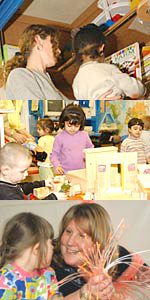 "Furthermore through long-term use of the digital system, we can build up a picture of who's involved in incidents time after time and can then confront the perpetrators - and their parents - with irrefutable photographic or recorded evidence." The fact that the images are on our computer network means that we can save them as jpeg files and either print them out or email them directly to parents or the police. By doing this we have made the school a much more pleasant environment for pupils and teachers and saved hundreds of pounds every year in terms of repair and maintenance. "All schools have to be aware of the very real threat of child abduction. We had a recent incident involving a stranger hanging around outside the school gates. Using the security system, we were immediately able to capture clear images of the individual, save them on our computer system and email them straight to the police for verification."
Steve Clews continues: "With the latest digital technology, images are instantly retrievable at the push of a button or the click of a mouse. The Dedicated Micros system's event log lists every piece of action against the time it occurred, making incidents very easy to pinpoint, review and download to disk for a permanent record if required. As all images are digitally 'signed' and tagged with unit ID, time and date information, they cannot be tampered with, and can therefore be used for evidential purposes.
"Furthermore in the rare incidence of a problem, today's systems are also set up to alert the user immediately to instances of failure such as camera malfunction. The Digital Sprite system from Dedicated Micros, for example, can email a warning directly to up to five specified email addresses to warn of any system fault and ensure it is corrected quickly."
Download PDF version