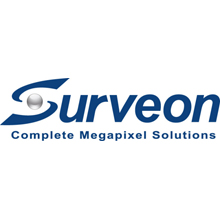 The system used by Agribank comes with Surveon's active monitoring and smart investigation technology
Agribank, the largest commercial bank in Vietnam, wanted to expand its video surveillance system in order to meet business growth and achieve centralised management for its surveillance networks. Agribank planned to set up a new system at its provincial headquarters in Yen Bai, while managing surveillance networks of six other locations in the province.
As with many other users, Agribank had to face a major challenge after deciding to adopt megapixel solutions: how to select and integrate new technologies offering professional and reliable solutions? how to achieve a distributed deployment with centralised management? how to ensure that storage performance can keep up with simultaneous multi-channel megapixel recording and playback, as well as finding software that supports professional surveillance functions such as active VI detection, alarm management and intelligent search?
"Surveon, with its end-to-end open megapixel solutions, fully understands our concerns regarding megapixel integration and was able to meet the Agribank's requirements for surveillance quality and stability", said Le Hong Thanh, the Tan Binh Minh Investment Trading and Technique Company, a key partner of Surveon in Vietnam. He added, "We were able to quickly complete the Agribank's project and fully meet their goals for the new systems".
Solutions
Surveon's solution featured one Smart Megapixel Recorder (SMR) system at each of the six locations, with multiple cameras attached to this SMR. The solution also included 28 IP cameras: CAM4365 (3M D/N outdoor, Sony low light, fixed dome), CAM4260 (D/N outdoor, fixed dome), and CAM3260 (D/N bullet).
Surveon's megapixel RAID NVR systems have helped the customer to overcome the I/O and reliability issues often encountered in megapixel surveillance. The SMR5000 systems in this case offer hardware RAID5 configurations to effectively distribute CPU loading while supporting up to 20-channel megapixel recording.

Surveon cameras are developed and manufactured in-house, offering a complete solution from SMT to finished product assembly and providing users with end-products that operate with great stability. With firmware developed in-house, Surveon is able to control and manage any issues the IP cameras may encounter in video streaming or other issues created by the network's complexity.
The system used by the Agribank also comes with Surveon's active monitoring and smart investigation technology, which supports the Agribank in terms of reaching required surveillance monitoring levels. Through the included real-time video analytics engine, all important events can be effectively displayed on the solution's alarm board, allowing security guards to immediately follow up. For example, when a suspicious person is detected in the ATM area of the bank, the system will actively sound an alarm notifying the security guards and record the developing situation. Past events can also be quickly identified with the search function.
"For megapixel projects we are most concerned about how to integrate a comprehensive and certified solution in order to guarantee operational stability. For bank applications, we cannot accept any risks caused by uncertain factors", said Mr. Le. "We selected Surveon's megapixel solution as it includes cameras, megapixel recorders and VMS management software, and has been fully tested and certified."
Download PDF version