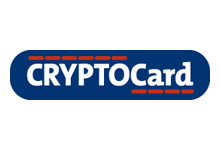 CRYPTOCard designed ICE solution to significantly reduce network access risk during a business disruption
As organisations come under growing commercial and regulatory pressure to maintain compliance and full security in times of crisis, leading two-factor authentication provider,
CRYPTOCard
has introduced its ICE solution, designed to significantly reduce network access risk during a business disruption.
Recently, Disaster Recovery and In Case of Emergency (ICE) Planning is recognised as critical if an organisation is to avoid a major interruption to its business. "This often involves allowing employees to work from home or other remote locations at very short notice," confirms managing director, Neil Hollister. "Yet in increasing the number of users accessing the corporate network in this way, it is vital that network access remains secure."
"In response, with the launch of CRYPTOCard ICE - as either a server-based solution (BlackShield ICE) or cloud-based service (CRYPTO-MAS ICE) - companies can for the first time reduce the risks that remote working during a business disruption brings, by adopting secure, on-demand ICE two-factor authentication, rather than static passwords which could leave the network open to hackers or ID thieves."
Defrosting assets
In 2009 alone, disruptions resulting from the 'big freeze' have already cost UK businesses an estimated £3billion and tube strikes £1 billion in lost revenues, through staff being unable to reach their place of work.
Not only do such interruptions result in an immediate loss of sales revenues or delivery of services but they also put longer-term business at risk if the company is unable to respond to future customer enquiries and requirements. And with government pandemic planning and communication hitting us on a regular basis to highlight the high probability of an escalation in the number of cases related to Swine Flu before the end of the year, the ability to keep a company running in an emergency has never been higher on the business agenda.
The CRYPTOCard ICE solution addresses this by allowing businesses to secure the log-in process for staff on those occasions when they cannot get into the office and have to work remotely. This is done by having a pool of 'frozen' software or SMS two-factor authentication (2FA) tokens that can be issued to users within minutes.
In the event of a business disruption, all that is required is to 'defrost' the ICE tokens and access to the corporate network will be secured - wherever staff are located. At the same time, the business will benefit from CRYPTOCard's military-grade level of security protection. The tokens can be provisioned to each user for a small annual fee.
ICE 'cool' features
CRYPTOCard ICE will be available through the company's existing partner network and is a totally flexible solution. It can be used in conjunction with an end-user's existing CRYPTOCard BlackShield server-based software or CRYPTO-MAS cloud-based service and is also compatible with other two-factor authentication solutions.
However, it is not essential for the client to have an existing 2FA solution. CRYPTOCard ICE can also stand alongside traditional user names and passwords and ensure full protection in the event of any threat to business continuity. Similarly, users do not have to commit to any pre-requisite number of active tokens and the 'ICE pool' of back-up tokens can be for any number of pre-determined users.
"Facing the continuing risk of disruption to their operations," says Hollister, "no business can afford to be complacent and think, 'it will never happen to me'. Yet such threats need not have disastrous consequences if organisations take a few simple steps to ensure continuity and security at a time of increased demand for remote access to the corporate network."
"In directly addressing this need, the launch of CRYPTOCard ICE reflects our continuing reputation for innovation in delivering highly secure yet easy to adopt and use two-factor authentication solutions."
Download PDF version
Download PDF version