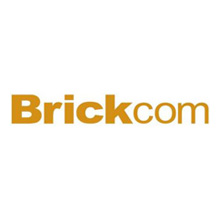 Brickcom will work with CMT to strongly position and distribute its IP surveillance products in the USA
Brickcom Corporation is pleased to announce the distribution partnership in USA with CMT International, Inc. The two companies will work closely to strongly position and distribute the Brickcom IP surveillance products in USA.
Brickcom offers a wide range of multi-megapixel IP network cameras, camera accessories, NVRs, and networking equipment. The Brickcom IP cameras are designed to be triple-codec (H.264, MPEG-4, and MJPEG), high-resolution (up to 5-megapixel), real-time video (Full-HD 1080p), and low-lux-capable. Brickcom's products incorporate the cutting-edge IP video features, while offering a user-friendly design.
CMT International, Inc. was established in 1992 in Carbondale, lllinois. For the last 23 years, CMT has continued to grow and now has expanded operations with additional offices in Seattle, WA and Knoxville, TN.
As National Distributor for Brickcom™, CMT offers the unsurpassed quality for the most economical prices available. Combining a strong partnership with Brickcom and the commitment to offer the finest service available to our customers, CMT is very excited about the expansion of Brickcom™ products into the ever growing US market.
Maintaining stock throughout the US and along with access to technical support, CMT offers a seamless partnership for all Brickcom™ requirements.
CMT attributes its ongoing success with its commitment to excellence. While offering only the highest quality products at extremely competitive prices, CMT combines both personal and technical customer support. This comprehensive customer support is available prior to, during, and after the sales transaction. This passionate focus on quality is a testament to longevity of CMT in this competitive market.
Download PDF version