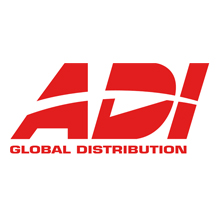 ADI uses Milestone's XProtect VMS to manage its security cameras and secure indoor and outdoor environments of all branches
With 100 branch locations, ADI was looking for a scalable video management software solution that was reliable and easy to manage for its local teams. As a trusted business partner, ADI turned to Milestone for support. ADI needed a cost effective solution that was easy to operate and install. They were looking to provide the best protection possible, with a solution that offered a simplified method of incorporating expanded video capabilities into their existing business operations.
ADI chose Milestone XProtect® Express based on its ease of use, scalability and integration with other security systems. The seamless access to live and recorded video was important to ADI, and the added option of centralised operation of multiple sites made it an easy decision. ADI has been rolling out Milestone XProtect® Express to its 100 branch locations across North America, and the common user interface has made it simple for them to train their local staff.
As a growing business, it was important for ADI to have a future proof surveillance system that is easy to scale. Standardising on Milestone XProtect® Express provided ADI with a cost effective solution. ADI uses the XProtect VMS software to manage all their security cameras and secure the indoor and outdoor environments of all their branch locations.
ADI is a leading distributor of security and low voltage products, serving dealers and installers across North America. ADI carries a full line of IP products including Milestone VMS solutions, cameras, server solutions, switches, preconfigured racks, and more. ADI also provides valuable services like systems sales and support, training opportunities, IP camera programming and complete job kitting.
With each ADI branch using XProtect® Express, Milestone has another 100 customer references across the market that are speaking with security dealers every day.
Download PDF version