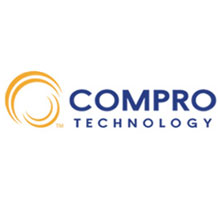 Compro Security IP cameras on your iPhone or Android with Seedonk iPhone/Android App
The Seedonk iPhone/Android App lets you view and control your
Compro
IP cameras installed in your home, office, etc, right on your iPhone or Android phone. The app is an ideal way to check in on your home or office while on the go.
Using this app, you will be able to access and manage multiple Compro cameras with a single user account, and not deal with any router configuration for your IP cameras. To top it off, the app lets you securely share camera video with your friends and families on your Friends list.
Log in to the Apple App Store on your iPhone or the Android Market on your Android phone, and download the Seedonk camera viewing app now for FREE.
Key Features
No router configuration or DDNS service required for remote viewing
Single user account for managing multiple cameras
Friends list for camera sharing
Secure proprietary protocol and data channel encryption
Video and audio recording and snapshot taking
Camera PTZ control with hand gestures
Free for download on Apple App Store and Android Market
Download PDF version
Download PDF version