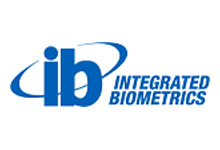 Integrated Biometrics appoints Patrick Taylor to the Board of Directors and Richard Hamlin to its sales staff
Integrated Biometrics
, a leading provider of certified fingerprint identity solutions, announces the addition of Patrick Taylor to the Board of Directors and Richard Hamlin to its sales staff. Taylor, a renowned expert in operational management and integrity monitoring, will utilise his experience with early stage companies to assist Integrated Biometrics with rapid growth. Hamlin will work directly with Integrated Biometrics to support international operations in Asia and expand the company presence in Europe.
Patrick Taylor is recognised as a leader in the convergence of controls monitoring, information security and the implementation of technology to boost corporate governance.
As CEO of Oversight Systems, Taylor is responsible for understanding customer needs for operational governance and ensuring they are met in Oversight's product development. Taylor launched Oversight Systems to pioneer the concepts and technology for transaction integrity monitoring. As a respected information security insider who served in product management and strategic marketing roles with Internet Security Systems and Symantec, Taylor is a frequent speaker at such conferences as RSA, Networld + Interop, Comdex, NetSec and the Goldman Sachs Information Technology Conference.
Prior to joining Integrated Biometrics Hamlin worked for First American Bank in Chicago. He brings an international background with a Bachelor's degree in German from Colgate University, which was integral negotiating a joint venture between Spartanburg Steel, in Spartanburg, South Carolina and Lapple Steel in Heilbron, Germany. Hamlin also worked in the purchasing department of BMW in its corporate offices in Munich.
"Hamlin's understanding of international business will not only help our U.S. operations, it will also benefit our operations in Seoul," said Jim Seaborn, Vice President of Business Development for Integrated Biometrics.
Download PDF version