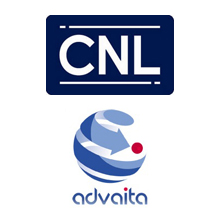 The CAP partnership will enable Advaita to market, sell and deploy IPSecurityCenter in the Gulf region
CNL
, a world leader in developing Physical Security Information Management (PSIM) software, announced it has formed a channel partnership under its Channel Alliance Programme (CAP) with Advaita Informatics FZC, a leading provider of software services to the MENA and Asian Oil & Gas Industry. Advaita primarily offers software services to the oil, gas and petrochemical industries in the GCC. They have successfully developed their own software product, ProTrack, which delivers Project Management Services to EPC (Engineering, Procurement & Construction) companies.
This CAP partnership will enable them to market, sell and deploy IPSecurityCenter™ in the region. Sunil Santhakumar, CEO at Advaita comments:
"Advaita are known primarily for our Piping Management Services offering for the EPC companies in the Gulf region, but we also have experience in bio-informatics and physical security. Our focus is now on expanding our solution offerings to add greater business value to our customers. We want them to benefit from PSIM, it really is a compelling solution that can be tailored for oil and gas command and control centres. We believe there is not enough awareness of the business value of these systems in the region."
PSIM has the ability to integrate with the multitude of security technologies like video surveillance, access control, and GPS tracking


"The critical nature of oil & gas facilities means reliability and security are key issues. This not only means ensuring high system availability, but also the ability to identify and escalate errors and faults in critical systems and devices. For example, a fault on a device, be it a failed camera or an overloaded valve, can quickly be brought to the attention of the control centre. From here it can be automatically prioritised and escalated to right person using multiple communication systems. Whether you call it risk reduction or workflow management, ultimately it's about adding business value."

"PSIM also has the ability to integrate 'out-of-the-box' with the multitude of security technologies we see today such as video surveillance, access control, PIDS, radar, GIS mapping, analytics and GPS tracking. With CNL's experience in the region they integrate with the most widely used systems in oil and gas protection."


Keith Bloodworth, CEO at CNL, adds:
"Advaita has an excellent reputation in the region. As a software company they understand the value that a well-managed system can have on reducing operational costs and improving business performance. One of our joint programmes will now be to market the combination of Advaita and CNL within the oil & gas industry in the Middle East."


This CAP partnership will certify Advaita to deploy, service and maintain IPSecurityCenter. The Channel Alliance Programme was developed by CNL to accelerate the process of getting channel partners certified to deploy their PSIM software. It also provides channel partners with access to CNL's extensive Partner Ecosystem.
Download PDF version