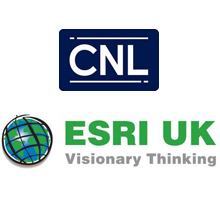 CNL's IPSecurityCenter will allow ESRI end users to bring their entire security estate into one system
CNL
, a world leader in developing Physical Security Information Management (PSIM) software, announces a strategic technology partnership with
ESRI (UK)
, the UK's leading provider of geographic information system (GIS) technology. The partnership will help businesses become more profitable and public service more efficient through a better understanding and analysis of location-based information.
ESRI (UK) is part of the ESRI global business network with more than 300,000 customers in 150 countries worldwide. ESRI technology runs on more than one million desktops and thousands of web and enterprise servers, providing the backbone for the world's mapping and spatial analysis.
ESRI (UK) will work with CNL through its ESRI Developer Programme and CNL's Technology Alliance Programme (TAP) to help organisations to think and plan geographically in order to make better decisions, keep communities safe and create a more sustainable world through greater efficiencies.
Keith Bloodworth, CEO at CNL comments:
"The need to visualise all resources geographically is a key component of situational awareness. Without it you can see activities taking place but cannot give operators the required amount of clarity to deploy the best resource to resolve an incident. This is especially true of the size of projects we are working on; some of these facilities have perimeters of over 50 kilometre long. Despatching the wrong resource causes unnecessary delays in responding to critical situations."
The TAP programme was initiated by CNL to allow interoperability between disparate security technologies


"It is through partnerships with technology developers such as this that we are able to give organisations the tools to manage their environments intelligently, efficiently and most importantly securely. Without such partnerships, interoperability between life safety technologies just would not be possible,"
adds Geoff Tennant, Solution Partner Manager at ESRI (UK).
He continued:
"CNL's integration platform IPSecurityCenter™ will allow ESRI end users to bring their entire security estate into one system, managed via a workflow based operator interface. Additionally, the integration of these two technologies will provide existing user's of CNL's PSIM technology to leverage greater efficiencies and significantly improve their operations."


The TAP programme was initiated by CNL to allow interoperability between disparate security technologies, giving end users the ability to create optimised solutions for risk reduction within their organisations. It provides TAP partners with a Device Driver Kit (DDK) to allow faster and deeper integration within the CNL Partner Ecosystem.
Download PDF version