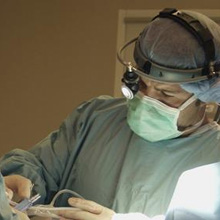 Attendees will learn about consolidating access control, CCTV, fire and intruder alarms into one integrated system
CNL Software, a pioneer in Physical Security Information Management (PSIM) software, and Ingersoll Rand Security Technologies a leading global provider of security solutions to the healthcare sector are delivering free PSIM for Healthcare webinars on 13, 15 and 19 December 2011.
In today's healthcare environment, facilities managers have to juggle challenges every day to meet patient outcomes, operating cost requirements and patient & staff satisfaction. In addition, hospitals are faced with complicated compliance and regulatory issues all while mitigating risks and maintaining an open and welcoming physical environment. So how can healthcare security professionals fulfil all these requirements while still maintain the highest level of security and protection for patients, employees and equipment and supplies?
CNL Software and Ingersoll Rand are inviting healthcare professionals to join a complimentary webinar to learn more about how the power of system integration and data aggregation through PSIM. Attendees will discover more about PSIM technology and how consolidating existing disparate systems such as access control, CCTV, fire and intruder alarms (and other non-security systems) into one integrated decision-based system can make facilities more prepared to face risks and security challenges.
"We have arranged these webinars in response to demand following our successful seminar at ISC Solutions", explains Matthew Kushner, CNL Software President. "The webinars will appeal not only to healthcare security professionals, but all healthcare professionals as these solutions are aimed at creating environments that support patient and staff wellbeing."
The webinars will be presented by Scott Deininger, Director of Technology at Ingersoll Rand Global Healthcare Practice and Matthew Kushner, President of CNL Software.
Download PDF version