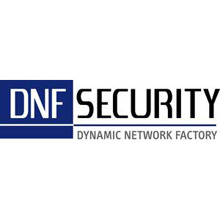 DNF Security has partnered with Arecont Vision which will revolutionise the world of IP video camera technology
DNF Security, a leading provider of dependable, mission-critical IP video surveillance solutions, announced a partnership with Arecont Vision, the industry leader in IP-based megapixel camera technology. DNF Security provided a high performance, scalable video storage appliance for the Arecont Vision MegaLab for integration, certification and testing of their products as well as their customers' applications.

At MegaLab, DNF Security's video storage will be integrated with a variety of leading video management systems (VMS) and Arecont Vision's complete line of IP network megapixel cameras, including 1.3 MP, 2 MP, 1080p, 3 MP, 5 MP, 8 MP, 10 MP and 20 MP resolutions.

"Working with Arecont Vision and their MegaLab is a great opportunity for DNF Security to showcase its systems' performance and capabilities," said Fariborz Agahdel, COO of DNF Security. "Arecont Vision's MegaLab is an amazing resource that allows the end user and integrators to witness and evaluate first hand a complete surveillance solution-and we are excited to be a contributor to its success."

"By partnering with Arecont Vision, DNF Security can have their customers visit our MegaLabTM to see a fully functional, fully integrated system before purchasing," stated Jason Schimpf, Director of Partner Relations, Arecont Vision. "Customers can witness live integration of any Arecont Vision camera, or combination of cameras, with the DNF Security system and their choice of VMS."

The MegaLabTM enables Arecont Vision's technology partners to test their equipment with Arecont Vision cameras. In the case of DNF Security, the facility allows for extensive testing to reach the limits of their system with Arecont Vision cameras. DNF Security can verify compatibility with a variety of VMS, in different configurations, and compare performance against its competitors.
Download PDF version