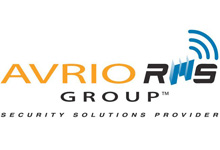 Avrio RMS Group and Federal Signal, public safety leaders, together provide a unique value to law enforcement
RMS Technology Solutions, a leading provider of surveillance solutions that fight crime and increase security through video, sensor, and mobile technologies has announced it has partnered with Federal Signal Corporation (NYSE:FSS), a leader in advancing public safety, security and well-being through Automated License Plate Recognition (ALPR) technology, first responder vehicular lighting systems, interoperable communications capabilities, and public safety software solutions.
RMS and Federal Signal plan to jointly market their complementary solutions and add unique value to the market by integrating Avrio RMS Group's Portable Overt Digital Surveillance System (PODSS®) cameras and Advanced Camera Sensor Integration Software Suite (AC/SiSS) solutions with Federal Systems' industry leading automated license plate recognition (ALPR) solution. By combining these systems, law enforcement can greatly extend operational effectiveness over a wide area. For example, a suspicious plate picked up as a 'hit' on ALPR can be tracked using AC/SiSS. The real-time AC/SiSS can send the position and direction of the moving vehicle to the next available PODSS camera in the path of the wanted vehicle. An operations center can feed this information to nearby field officers directed to apprehend the wanted vehicle.
Rick Rubenstein, managing partner of Avrio RMS Group comments, "The collaboration with Federal Signal serves to strengthen our mutual solutions and in turn provides more robust security systems to our customers and the public at large."
Matt Brady, Vice President of Sales at Federal Signal adds, "We are excited to be working with industry leaders like Avrio RMS Group; our customers are already seeing the benefits of this alliance in the field with deployments underway this summer."
Download PDF version