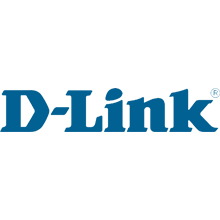 Norbain in turn will have access to D-Link's complete product portfolio
D-Link recently announced it has appointed Norbain as a distribution partner in the UK. The addition of Norbain to D-Link's existing distribution channel will help further grow the company's footprint with security resellers. Norbain in turn will have access to D-Link's complete product portfolio of IP cameras, storage, security, wireless and switches.

"We are pleased to be working with Norbain, it has huge experience in the electronic security market and a broad reseller reach which enables us to reach new resellers and systems integrators whose relationships are not as strong in traditional IT distribution channels," said Chris Davies, General Manger D-Link UK & Ireland. "The security market is rapidly changing as interest in network-based IP solutions with its inherent ease and flexibility overtakes traditional analogue products. By partnering with Norbain we can offer real value to resellers through our combined expertise, to deliver complete IP-based security solutions that meet their customers' needs."

Norbain is one of Europe's most successful distributors of CCTV, IP Video, Access Control and Intruder Detection equipment. Whereas resellers may have previously offered surveillance and networking solutions in isolation, the distribution partnership between D-Link and Norbain will enable resellers to offer a complete security and networking solution. This in turn will provide resellers with greater sales opportunities as they can now engage in more comprehensive solutions-based conversations with customers.

"By partnering with D-Link we can now offer our reseller community an un-paralleled depth of network technology in both switching and storage," said Buzz Coates, Norbain's Branded CCTV Divisional Director. "Today's customers need to have confidence that security products will work with their network infrastructure and vice versa. Through working with D-Link we can now offer resellers a truly interoperable and end-to-end solution, which can deliver them real competitive advantage."
Download PDF version