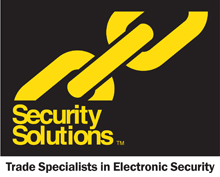 South London Branch of Security Solutions relocating to brand new purpose-built premises in the Belvedere area of Kent
Trade distributor of CCTV equipment
Security Solutions
has announced that its South London branch, operated by parent company Solutions Group (UK) Plc., is relocating to brand new purpose-built premises in the Belvedere area of Kent. The move is scheduled to take place during the first weekend of April, in time for the new unit to be open and operational from Monday 6
th
April 2009.
Just 6 miles away from their previous home, the new site is conveniently located just off the A2016 dual carriageway on the Belvedere Business Park.
Ample free parking directly outside the trade counter and warehouse entrances makes stock handling for both collection and delivery much quicker and far more convenient, whilst a much larger storage area means increased stockholding, with a greater quantity of products available immediately from stock.
Commenting on the new premises, Solutions Group Sales Manager Tony Ritson said "Apart from increased efficiency and convenience, the new location also means a much improved service to our customers in Kent and Sussex."
With the new premises comes a new telephone number. The new number 0208 320 8782 will be active from April, and the previous number will be redirected for 12 months to assist an easy transition. A new fax number 0208 312 9521 also comes into force, whilst the e-mail address of london.south@solutionsgroup-plc.com remains the same. The London South branch's new address will be: Unit 1 Belvedere Business Park, Crabtree Manorway South, Belvedere, Kent, DA17 6AH.
Download PDF version