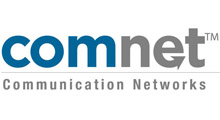 Convergint joins the growing list of integrators to partner with ComNet
Communication Networks of Danbury, Connecticut, known as ComNet, a leading manufacturer of fiber optic transmission and networking equipment, has been added to the product offering of Convergint Technologies.
Convergint Technologies is a North American service-based company that designs, installs, and maintains building systems, with a dedicated focus in the areas of electronic security, fire alarm & life safety, and building automation systems. More and more system integrators are discovering ComNet and their line of advanced fibre optic and communication networking products. Convergint joins the growing list of integrators to partner with ComNet to take advantage of their industry-leading technology and customer care.
By adding ComNet to their offering, Convergint can now provide their customers with a total solution for their signal communication and transmission requirements.
Convergint offers physical security solutions that include enterprise card access, IP video management, intelligent video, intercom, biometrics, perimeter protection, smartcard credential management, physical/logical convergence and seamless integration to enterprise applications such as HR databases. These are all applications that require a reliable transmission medium to operate correctly. This is where ComNet excels. This also gives Convergint customers access to the extremely high level of support that ComNet is known for.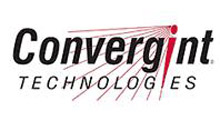 Convergint will be featuring the ComNet Ethernet product line
Convergint Technologies is an industry leader in designing, implementing and servicing IP video solutions. Convergint has the expertise to design and install dedicated physical security networks and will be featuring the ComNet Ethernet product line to make installations both quick and cost effective. The ComNet line includes the most complete line of hardened Ethernet transmission products that include managed and unmanaged Ethernet switches and media converters.
ComNet is located in Danbury, CT, in a state-of-the-art manufacturing and production facility housing the key functions of engineering, production, shipping, sales, customer care, marketing and more.
Download PDF version
Download PDF version