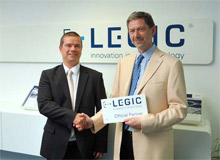 The partnership will enable ATS to integrate LEGIC tehcnology with its DIGllock product range
LEGIC Identsystems Ltd
, the inventor and leading manufacturer of contactless smart card technology for personal identification, is extending its network of partners by agreeing a licence partnership with the Austrian company
ATS Datenverarbeitung
. ATS will henceforth integrate LEGIC technology within its current range of readers. The collaboration will strengthen LEGIC's international presence, in particular in Eastern Europe and the Middle East.
The partnership will afford ATS the opportunity to integrate LEGIC technology within the door readers of its DIGIlock product range and to sell the technology internationally via its system integrators. End users globally will also benefit from an extended range of solutions in the field of access control as well as time and attendance.
"The LEGIC licence partnership agreement marks a further step towards the future," emphasises Dr. Franz Brichacek, CEO of ATS Ges.m.b.H. & Co. KG. "Equipping our DIGIlock readers with the latest LEGIC technology will allow for multifunctional and highly secure applications and is therefore fully in line with the continued development of our vision for intelligent and integrated building management."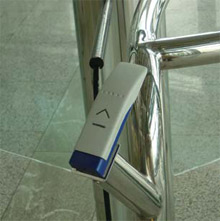 LEGIC is equally convinced that the partnership will be a positive development:
"In ATS, LEGIC is gaining a partner that will add extensive experience in introducing access control and time management systems as well as in building automation on an international scale. We cannot fail but to benefit from ATS's extensive customer and partner network - particularly in Eastern Europe, Asia and the Middle East,"
explains Dr. Otto Eggimann, Vice President Sales and Business Development of LEGIC.
Download PDF version