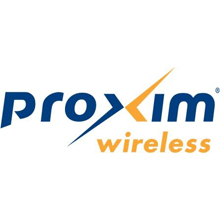 Mr Sophie has served in the Office of the President of Proxim advising the company in a number of areas
Proxim Wireless Corporation
recently announced that Pankaj Manglik has tendered his resignation as President and Chief Executive Officer of Proxim and a member of the Proxim Board of Directors effective September 30, 2010. The Company also announced that it has appointed Michael J. Sophie as Proxim's Interim President and Chief Executive Officer commencing October 1, 2010.
Mr. Sophie has over 25 years of comprehensive executive, operational, finance, and accounting experience with public and private technology companies. Mr. Sophie has served in senior executive and finance positions at UTStarcom, P-Com, and Loral Fairchild and on the boards of directors of numerous public and private companies.
In addition, Mr. Sophie has served in the Office of the President of Proxim advising the company in a number of areas since December 2006 and therefore is well acquainted with Proxim. He has already begun assisting with transitional issues.
"Pankaj has been a strong and effective leader at Proxim and has positioned the company well for success," said Alan Howe, Proxim's Chairman of the Board. "Among his many accomplishments are turning the revenue trend around with the three most recent consecutive quarters having increasing revenues, establishment of a vibrant and productive design center in India, and the introduction of numerous new products that have quickly become significant contributors to Proxim's overall revenue. We thank Pankaj for his many contributions and wish him well in his future endeavors."
Mr. Howe continued, "We are extremely pleased to have an executive with Mike's history of successes available to take over the CEO role. Mike has been a valuable asset to Proxim over the last three years, and we look forward to benefiting from his involvement during this transition."
"My years at Proxim have been very rewarding, and I have had the pleasure of working with an extremely talented group of employees in creating cutting-edge broadband wireless products," said Pankaj Manglik. "Even in very challenging global economic conditions, we were able to grow revenues while reducing expenses and increasing gross margins. We have introduced multiple new products across our broad product portfolio with many of those products quickly achieving market acceptance and contributing substantially to our company revenue. Mike Sophie has been involved in those successes, and the company is fortunate to have Mike step in as interim CEO. I look forward to working shoulder to shoulder with Mike during this transition process."
Proxim's Board of Directors has established a Search Committee to evaluate new CEO candidates and expects to move aggressively to fill the position.
Download PDF version
Download PDF version