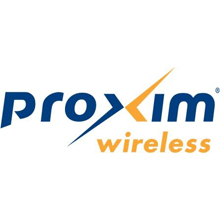 Proxim wireless products perform in excess of 4G products on the markets today
WAV, Inc., the full-service, value added distributor of wireless broadband and MESH, networking and WLAN, mobile and rugged computing, data collection, RFID and printers and physical security solutions, has announced its recognition of Proxim Wireless, a is a leading provider of Wi-Fi, Point-to-Point and Point-to-Multipoint 4G wireless network technologies for Last mile, wireless internet and backhaul applications, for dedication and superior service the past five years.
Proxim's wireless products perform in excess of 4G products on the markets today and provide the industry's most secure, easily-deployable and QoS based services, supporting data, voice and video for outdoor and indoor wireless access applications to metropolitan and rural markets.
"WAV is proud to be aligned with Proxim Wireless for five years," said Norm Dumbroff, president and CEO of WAV, Inc. "In this industry, it pays to know and grow with our vendors through the test of time. Our dedication to Proxim Wireless, and their dedication to us, allows us to provide reliable technical and engineering support and services, ever increasing the value added to Solution Providers."
WAV has one of the largest stocking positions throughout North America for wireless products and solutions. Manufacturers are carefully considered for their high quality solutions and complementary qualities to other existing WAV product lines - offering ISV, Solution Provider and Reseller's customers not just one wireless solution, but a variety of complementary technologies that will maximise project capabilities and bottom line.
WAV carries a line of more than 50 manufacturers, and provides a variety of value added services surrounding these product lines which include pre-sale and post-sale technical support, site surveys and installations, demo programs, leasing, maintenance contracts, and repair services.
Download PDF version