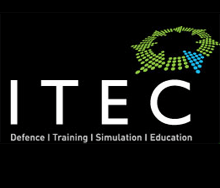 ITEC 2011 focusses on the future of simulation technology to be used by the military and other industries

ITEC 2011 started with a keynote address and senior officers panel that saw attendees briefed on the future of simulation and in particular, the need for more flexibility and agility in the relationship between industry and the end user. General Karlheinz Viereck, NATO's DCoS Joint Force Training, HQ Supreme ACT, argued the case for 'radical solutions' for future training that include 'a more agile, responsive and affordable' approach.

In calling for NATO nations to 'pool their training resources' General Viereck also made the case for closer cooperation with industry in the planning stage for new training systems so that both the user and industry communities 'can benefit from each other's experiences'. The changing paradigm of training was echoed by the UK MoD's Dr Chris Mace who said that 'training for tomorrow's operations will not be the same as training for current operations'.

One area of increasing change will be in networked training, according to Greg Knapp from JFCOM's Joint Coalition Warfighting Center. Such training is 'more flexible and better able to replicate the modern battlespace' he told a packed auditorium. The final presentation came from Alistair Halliday, Raytheon Technical Services UK Programme Director. He argued that the current fiscal challenges affecting many NATO nations 'present an opportunity for innovation and the adoption of creative training solutions'.
Highlights included the unveiling of projection designs' new FL-32 FS RGB/IR/LED projector system
In total, more than 2,000 visitors came through the doors in Koelnmesse of which 632 were registered for the conference. Representing 38 countries, these attendees also included over 250 military personnel. As well as some first class paper presentations covering M&S standards, developments in virtual training and analysis & design of training equipment visitors also had the opportunity to see some cutting edge training technologies on the show floor.

Highlights included the unveiling of projection designs' new FL-32 FS RGB/IR/LED projector system. The projector was being demonstrated in its night mode using Night Vision Goggles (NVG). The company's Anders Lokke said that the FL-32 FS was drawing a great deal of interest at the show and negotiations for the first contract were now well underway. Another major innovation on show was MSE's Virtual Theatre. Designed to insert the soldier into the virtual world, Virtual Theatre allows trainees to move through a 360 degree virtual scene and may be networked to other theatres to provide team training scenarios.

BARCO was showing off its high-resolution SIM 10 projectors as well as its new dome system, eight of which are being supplied to 'an overseas customer'. The new domes provide resolutions of up to 10 million pixels with a dynamic contrast ratio of 10 million:1. First time exhibitors Oshkosh, was showing off its range of mobile shelters for deployable simulators. "We're having a good show with lots of interest," said the company's Sales & Marketing Manager, Robert Watson. "There are a number of opportunities that we are pursuing and the show provides a great opportunity to talk to potential customers."

But ITEC is not all about the virtual world. Lockheed Martin was reflecting on its recent $17.6 million delivery order for the supply of Instrumented Ranges/Digital Range Training System (IR/DRTS). The programme has a potential to reach $450 million over the next five years and will provide collective gunnery training and qualification for a range of US armoured fighting vehicles.
Download PDF version