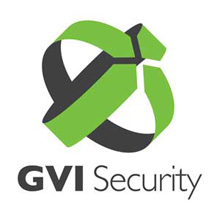 GVI Security Solutions wins two-year contract from Samsung Electronics
GVI Security Solutions, Inc., a leading provider of video security surveillance solutions featuring the complete Samsung Electronics line of products, has been awarded a two year contract extension starting February 1, 2009, to provide video surveillance equipment to a major U.S.-based international retailer for its United States asset protection and safety program. Revenue over the two-year term of the award is estimated to be $15 million.
"We are extremely pleased to have been awarded a two year extension on our contract to provide video security systems that meet the exhaustive quality and performance standards of this leading retailer," said GVI Chairman and Chief Executive Officer Steven Walin. "We look forward to continuing to work with this innovative international retail market leader to provide video surveillance products and solutions for their facilities."
Download PDF version