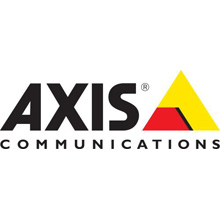 102 fixed Axis P1343 network cameras were deployed in the tunnel
The IP surveillance system installed in the Tyne Tunnels which incorporates AXIS P1343 Network Cameras, is now fully operational and helping to alleviate safety and congestion concerns in one of the UK's worst traffic black spots.
The New Tyne Crossing, constructed under the River Tyne, connects North and South Tyneside which makes this a popular route. More than 45,000 motorists use the crossing daily, so Axis' network cameras were specified to monitor the flow of traffic through the tunnels, approach roads and toll booths.
Peter Houlis, managing director of 2020 Vision Technology who installed the system, said: "As the tunnels are confined spaces with restricted light conditions we needed to come up with an innovative approach to provide real-time visual intelligence and post-incident analysis."
"The safety of anyone passing through the tunnels is of prime importance, so when specifying the cameras, the ability to share and access video images quickly is essential if an incident needs to be examined and dealt with immediately."
"Axis offered an all round technical solution; high-performing video surveillance with excellent image quality."
2020 Vision Technology deployed the Axis network cameras and also hosts the recording system which feeds images taken from the cameras to the tunnel's traffic incident management system. This system then alerts the tunnels staff when an incident such as a crash, breakdown or a fire occurs.
Phil Doyle, regional director, Northern Europe, Axis Communications said: "IP surveillance is playing a vital role in keeping motorists using transport infrastructure moving as well as safeguarding them against incidents."
"The flexibility of, and accessibility to images, means the system adds real value to those whose job it is to monitor the tunnels and keep congestion to a minimum."
2020 Vision Technology, a local systems integrator was tasked with designing and installing the surveillance system. It deployed 102 fixed AXIS P1343 Network Cameras in the tunnel and additional cameras monitoring the approach roads and toll booths.
Download PDF version