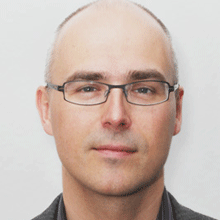 Jalmari Vaissi will help in boosting sales of Basler Vision in the EMEA region
Basler Vision Technologies, one of the world's largest producers of digital cameras for industrial and security applications, announced that they have appointed Jalmari Vaissi as the new director of sales for IP cameras in the EMEA region (Europe, the Middle East, and Africa). His primary goal is to further expand the business and establish Basler products in the EMEA region.

Jalmari completed his master's degree at the University of Technology in Finland. This native Finn has been active in a variety of positions in the video security sector for over ten years. In his new position, he will focus on realising strategic sales targets. Jalmari will also be responsible for supporting key customer accounts as well as for the management of the European sales team.

"I'm sure that Jalmari Vaissi will see great success in expanding our sales efforts in the EMEA region and will use his extensive market experience to guide our European sales organisation into the future", explains Hardy Mehl, Director of IP Business, Basler Vision Technologies. Basler's megapixel IP cameras with frame rates up to 100 fps are designed and manufactured in Germany. From May 16th to the 19th, Basler will be exhibiting their products at the IFSEC in Birmingham.
Download PDF version