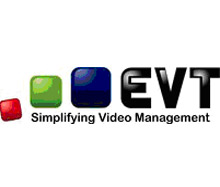 EVT, a provider of video management software, has collaborated with MATE Intelligent Video, the technology leader in intelligent video surveillance systems and video analytics, to provide video management and analytics capabilities for enterprise class IP video surveillance installations.
EVT and MATE will demonstrate the joint solution at IFSEC 2008 in Birmingham, UK, from 12-15 May, stand 16144.
EVT and MATE will feature intelligent video analytic capabilities to detect and analyse video content in real time on EVT's Vertex, a scalable solution providing security operators with easy-to-use tools to manage video surveillance. The companies will exhibit MATE's Trigger, an edge device processor for video detection and transmission, integrated into the Vertex's 2.5D Live Video Maps and Image Content Navigation (ICN) modules. The joint offering allows operators to continuously keep track of an object in complex and large surveillance environments, providing improved site perspective, intuitive navigation capabilities and a low false alarm rate.
"As surveillance systems grow in complexity and scale, they have become very cumbersome in security devices and demanding in their management and supervision requirements. For this reason, built-in-video analytic capabilities incorporated in the video management system are becoming acute for video surveillance," said Oren Feldmann, VP Marketing and Sales, EVT. "Combining MATE's analytic and intelligent video intrusion detection capabilities with the Vertex provides end-users with the ability to quickly learn the environment and filter out irrelevant data to reduce the number of false alarms to a minimum."
"MATE's adaptive topology approach provides the market with a mixture of edge devices and server-based solutions to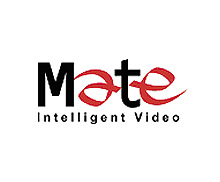 address various intelligent video requirements and deliver the best consumer experience without limiting the market to technology choices," said Ami Paz, VP Marketing for MATE. "EVT's open architecture solution compliments our flexible easy third party integration approach perfectly, as it opens up the possibility of offering more analytic choices easily integrated with customers existing devices. This significantly reduces operating costs and facilitates proactive surveillance."
Download PDF version
Download PDF version