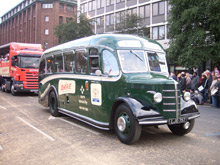 Serv Security, the fast growing electronic security specialists, was pleased to sponsor the City of London Police/DARE float in the recent Lord Mayor's Show.
Two of the company's directors, Jamie Howard and Lee Raife, took part in the procession, which boasted the largest turnout the show has seen.
The DARE float comprised: a vintage charabanc, two immaculate Rover P4 classic cars, Wilkinson's (the hardware specialists) conveying a large group of DARE students on the back of their 40-foot articulated vehicle, along with a marching and dancing group of DARE students and graduates.
Jamie and Lee said: "Serv was delighted to support, through the City of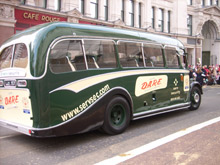 London Police, this worthwhile charity. The show was such a success that we are pleased to announce our sponsorship will continue for the 2008 show."
DARE is a charity devoted to teaching children the dangers of drugs and each child in the programme undergoes an intensive and enjoyable course taken by a City Police Officer, following which he/she graduates at a special ceremony held in one of the City of London schools.
Download PDF version