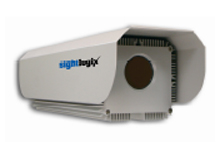 The video and alarm information from SightSensor cameras is displayed on Verint's Nextiva system
SightLogix®
, the leading supplier of automated outdoor video systems for area and perimeter security, announces the integration of its video intrusion detection system with
Verint's
Nextiva v6.1 video management system (VMS). As a Verint Technology Partner, SightLogix systems, which include SightSensor long-range detection cameras and SightTracker automated PTZ controllers, are now certified with Verint's VMS. Verint and SightLogix customers can now benefit from an integrated, cost-effective security solution to protect outdoor areas of any size.
The Verint and SightLogix pre-integrated solution brings new levels of outdoor security capabilities to customers and
integration partners
. SightSensor intelligent video surveillance cameras are designed to detect objects that violate a site's security rules. The video and alarm information is then sent over the network for display on the Nextiva system. This provides immediate actionable information about threats that may occur over large areas and provides the necessary detail for decisions and evidentiary purposes.
"We are pleased to partner with Verint to provide an integrated solution for our joint customers,"
said John Romanowich, President and CEO, SightLogix.
"This certification exemplifies the ongoing commitment to provide best-in-class, open standard solutions to the large and diverse customer base that we collectively serve."

"SightLogix offers a unique video surveillance solution specific to protecting expansive outdoor areas and site perimeters, and we see it as a great extension to the capabilities of Nextiva,"
said Eran Wachman, Vice President of Product Management, Verint.
"Greater system functionality is the future of video systems, and the customer benefits when companies like SightLogix and Verint collaborate to make systems more closely integrated for greater functionality."
Download PDF version