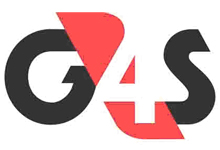 The Advisory Board will bring together senior members of the G4S Iraq business and senior Iraqi leaders
G4S Risk Management
, a leading provider of risk mitigation and secure support services, announces the formation of an Iraq Advisory Board to assist with the development of its Secure Solutions business in the country.
The Advisory Board will be chaired by Michael P Wareing CMG, formerly the British Prime Minister's Special Envoy for Reconstruction in Southern Iraq and Chairman of the Basra Development Commission, and will bring together senior members of the G4S Iraq business and senior Iraqi leaders.
Nigel Billingham, Group Managing Director of G4S Risk Management, said:
"I am delighted that Michael Wareing has agreed to chair this Board, given his considerable experience of supporting reconstruction efforts and conducting business in Iraq."

"The formation of this Advisory Board signals an important stage in the development of G4S' business in Iraq. We have already built a significant business in the country, creating sustainable opportunities through training and employing a large number of local nationals who represent 80% of our staff. As well as providing security for international investors, we provide a full range of security services at Baghdad International Airport. The Advisory Board will help us to focus on the development of our local business so that it becomes the partner of choice for various Iraqi Ministries, as well as international and regional companies operating in the country."


Michael Wareing said:
"I was delighted to accept this role working with G4S, which has already achieved great success in Iraq, helping to provide a vital service to both international investors and to the Iraqi Government itself. I have seen first hand the many opportunities in Iraq. The provision of reliable and sustainable security for businesses and their employees is a vital ingredient to maximising these opportunities - not just for the businesses themselves but also for the Iraqi people and the future development of the country."
Download PDF version