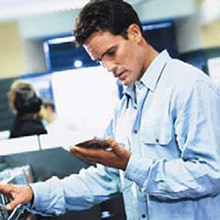 The Vanderbilt solution will aid theft prevention, incident evidence retrieval and ensure staff and visitor safety
The designer outlet at Bridgend in South Wales approached BWS Security systems to provide a full upgrade solution to their existing CCTV system.
As the existing site had a mixed cabling infrastructure it was essential that the proposed system was able to utilise this to the full.
Following extensive consultation with the client's operational staff it was decided that a Vanderbilt solution was the answer.
Vanderbilt Solaris dome
The Vanderbilt Solaris dome was selected to replace the existing pan & tilt cameras due its ability to provide selective high low speed controllability and automatic day night switching. Excellent performance at all lighting levels together with its proportional zoom functions further qualified its selection.
Eventys Lite DVR
Digital Recording was to be achieved by the use of the Eventys Lite DVR. Picture quality combined with removable hard disk, CD writer and ease of use were of paramount importance, the Eventys Lite provided this and more.
Visilynx matrix
The Vanderbilt Visilynx matrix and keyboard has provided an excellent user interface and control system, being extremely user friendly and flexible in use.
Three products from one manufacture ensured that protocol issues were a distant memory as all products have undergone extensive site test as a system and not standalone units.
Maximising system capabilities
Full staff training has ensured that the systems capabilities have ensured that the system will be utilize to its full potential.
A solution that will provide an aid to theft prevention, Incident evidence retrieval and will be an aid to ensure the safety of staff and visitors.
Download PDF version