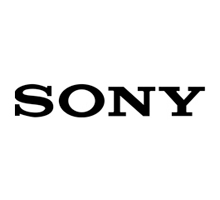 Sony's installers are central to its video security business, and as part of the new programme for more growth

Sony Professional announced a registered partner scheme as part of its newly developed Video Security Channel Partner Programme, to offer a strong line up of tangible benefits to its new and existing installers, to help them drive their business forward. The new programme will introduce a tiered partner level approach, which will differentiate between partners to enable end-users to pick the right choice of partner. The Registered Partner scheme is the entry level system for second tier installers to enable them to kick start their security business.

By joining the programme, partners will capitalise fully on the strengths of Sony's products, systems, applications and leading HD & hybrid technology. Not only do partners enjoy the benefit of getting a preview of pre-released products, they will be fast-tracked with product, technical and sales training, sales and marketing support, as well as attractive incentives to grow their Sony business and enable them to succeed in the market.

Sony's installers are central to its video security business, and as part of the new programme, Sony is embarking on a partnership in growth with its business partners through a revamped programme for its security solutions business. It provides Sony with a mechanism to engage with new installation partners and to develop relationships with its valued second tier installers - changing the way Sony currently interacts with its partners. This will ultimately strengthen Sony's channel ecosystem, with the aim towards achieving mutual business growth.

"With the launch of the Registered Partner scheme, Sony is well positioned to pursue new opportunities for growth. We recognise the significant role channel partners play in driving our leadership position and by building a strong dedicated programme to help our partners be successful, we also grow with them," said Fumihiko Kawamura, Video Security Trade Marketing Manager, North and Central Region of Europe.

As part of the attractive benefits afforded to Sony's valued partners, Registered Partners will have access to the following range of incentives:
Free sales training - providing proven techniques to help partners up-sell to clients
Technical training - enabling partners to learn directly from Sony experts
Project pricing - giving partners better value across all Sony products
Partner newsletters - focusing on news, products and solutions that are relevant to installers
Partner certificate - endorsement for your business from Sony Professional
Discounts on demonstration units - helping partners save money
The Video Security Channel Partner Programme is split into three partner levels - Registered Partner, Certified Partner and Gold Certified Partner. The Certified and Gold levels are both advanced levels of partner classification, suited for installers with higher business demands. Sony Professional will be holding an Installer Breakfast Seminar at IFSEC every morning from 16th to 19th May 2011 to launch the Registered Partner Programme. The session will cover an introduction to Sony's Video Security Solution, the new video security products announced at IFSEC and an overview of the new Registered Partner Programme.
Download PDF version