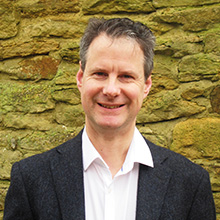 Keith will work with system integrators to identify opportunities for SilverNet's wireless networking solutions
SilverNet has announced an expansion of its sales team with the appointment of Keith Newton as Business Development Manager.
Keith will be working closely with consultants, installers, system integrators and distributors to identify new opportunities for SilverNet's extensive range of high performance wireless networking solutions.
Keith, who immediately prior to joining SilverNet was Sales Engagement Manager for Ericsson, was previously a sales engineer for six years for BelAir Networks.
"I am delighted to welcome Keith to the SilverNet team," said Managing Director Chris Ballard. "In a tough economic climate, it is perhaps not surprising that we are seeing a dramatic increase in the number of enquiries that we are receiving from installers who are looking to provide their clients with maximum value from their investment in a network's infrastructure. Keith's extensive knowledge of transmission issues will be of immense value to us as we look to provide project support to installers who are competing for new business, as well as providing their existing clients with a cost-effective alternative to the traditional cabling methods or the use of leased lines."
Download PDF version