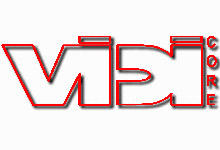 ViDiCore KG consolidates its European sales team and strengthening of technical and project support
ViDiCore KG
, European representative of well-known manufacturers in the video security engineering and IP video specialist sector, has announced the consolidation of its European sales team and strengthening of technical and project support.
Achim Hauschke, owner of ViDiCore KG: "As a result of the high demand in IP- and megapixel technology, in particular for the Arecont Vision product line, we see a need for action in order to live up to our role as a quality-conscious company as regards customer and technical support availability."
The sales team will be increased from five to a total of nine regional marketing employees in Scandinavia, UK, France, Central Europe as well as in German-speaking territories; the technical support will be supplemented by qualified employees in project support and the Seminar and Training Course sector.
"With its megapixel product range, Arecont Vision offers a unique selection that goes with almost all applications and covers a wide spectrum in our market segment through its outstanding image quality and technical advantages; so it is not without good reason that it is experiencing such growth. On the other hand, there are rising demands for project support that need a higher degree of attention and more extensive experience," said Christof Kraka, co-owner and Technical Director of ViDiCore KG.
With these steps, the company is preparing itself for a future that will ensure high growth rates for the IP and Megapixel sector and open up many new business markets.
Download PDF version
Download PDF version