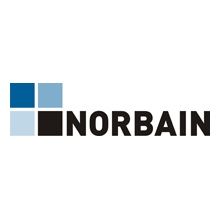 Arecont Vision's new SurroundVideo Omni Cameras are available in 5MP, 8MP, and 12MP configurations
Norbain is pleased to announce that it can now offer customers the new Arecont Vision SurroundVideo® cameras featuring four multi-megapixel sensors that can be individually adjusted to capture different fields of view within a full 360° range. This allows a single camera to provide detailed coverage of a wide area including the ability to provide views directly under the camera or multiple fields of view using a variety of different lens options.
The added versatility provided by SurroundVideo® Omni Cameras can replace the need for multiple cameras and reduces overall system costs. Arecont Vision's new SurroundVideo® Omni Cameras are available in 5 megapixel (MP), 8MP, 12MP configurations. For added versatility, the low-profile cameras will have multiple lens options available from 2.8mm up to 16mm.
Arecont Vision's SurroundVideo® Omni Cameras feature Wide Dynamic Range (WDR) technology in the 12MP configuration which delivers a dynamic range of up to 100dB at full resolution without lowering the frame rates. By combining long and short exposures in the same field-of-view, WDR maximises the amount of detail in both bright and dark areas of a scene. The WDR performance of Arecont Vision cameras represents an up to 50dB improvement (300x) in dynamic range compared to conventional cameras.
Other features include:
Dual H.264 (MPEG-4 Part 10) and MJPEG encoders
Privacy masking
Extended motion detection with 1,024 zones per channel
Vandal resistant IP66-rated environmental housing and polycarbonate bubble
Download PDF version